The timetable...
Gain time and improve quality with the most powerful timetabling software. EDT allows rapid input of all of your data with a simple copy and paste. There is widespread acclaim for its exceptional processing performances, from respecting pedagogical constraints to the fulfillment of the teacher's requests.
With its calculation algorithms plus the optimization for timetable development, EDT covers all the aspects of time management: teacher's absences and short term replacements, scheduling parent-teacher meetings, weekly timetable variations, preparing for the incoming academic year, assigning classes to the teachers etc.

CONSTRAINT ANALYSIS
AUTOMATIC PLACEMENT
SOLVER
OPTIMIZATION
PREPARATION FOR THE INCOMING YEAR
ABSENCE MANAGEMENT
REPLACEMENTS
PARENT-TEACHER MEETINGS
SCHOOL OUTINGS
ROOM SCHEDULING AND MANAGEMENT
EQUIPMENT MANAGEMENT
...including all the features needed for daily schedules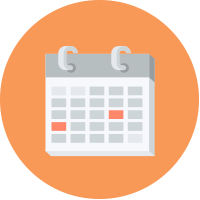 Daily modification of the timetable
EDT is an ideal environment for daily management of your timetable, room changes, moving a course, finding a substitute, rescheduling the courses of an entire day to another for just one or several classes. Modifying a timetable was never easier, and in one simple click everyone is informed.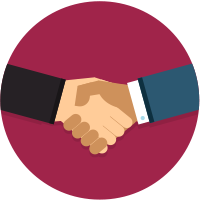 Scheduling meetings
Organize and schedule parent-teacher meetings with EDT's placement feature. Send the precise times of their meetings to every party. With this module you will find all the necessary functions to enhance the image of your institution.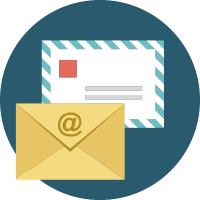 Mass mailing/Printing
The application offers a wide variety of printing formats, most of which can be directly sent by e-mail to those concerned. A mass-mailing feature offers administrators a timesaving work environment.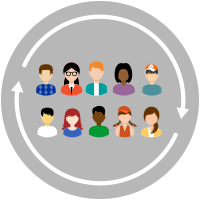 Assigning students to classes
According to your criteria, you structure your classes with the help of a totally interactive processor. Just as working with the timetable, you remain in command and EDT takes all of your requirements into account. No more errors, EDT notifies you of any allocation contrary to your demands.
Absences/Replacements
A rigorous management of absences and replacements which will give you a precise assessment of lost student hours at the end of the year.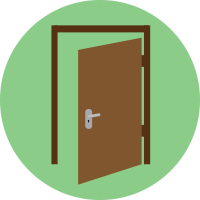 Room management
Use room groups (gymnasiums, laboratories, technology classrooms, etc.): during placement, EDT will have more possibilities and you will exploit the management of your classrooms to the fullest. After the placement, EDT automatically distributes the courses to the rooms.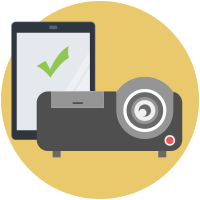 Equipment
Along with the rooms EDT integrates equipment management. Associated to the courses, equipment can be reserved or requested in the Network version.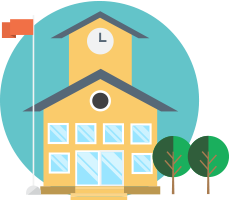 Split-site management
With EDT, managing the movement of courses or teachers to and from several sites has never been so easy! EDT can manage as many sites as necessary with the possibility of defining the minimum time needed for transit between sites.